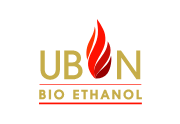 Ubon Bio Ethanol Public Company Limited:
UBE
Ubon Bio Ethanol Public Company Limited (the " Company " or " UBE ") is Thailand's leading manufacturer and distributor of processed cassava products. Its core products include ethanol, tapioca Starch, and cassava flour which are available in both conventional (native) and organic forms. The Company is recognized as the largest well-integrated tapioca player in the northeast region of Thailand, as it uses more than 1,200,000 tons of cassava roots as raw materials for ethanol and tapioca Starch/flour production annually.
The Company focuses on maximizing the value of by-products from ethanol and starch production process, which include wastewater and cassava pulp, by utilizing the residues as primary feedstock for biogas production. Such biogas will be used as substitute energy in ethanol and starch plants and partly used to produce electricity for its own factories to save electricity cost. The excess amounts of electricity will then be sold to Provincial Electricity Authority (PEA) to create additional source of income.
Beside ethanol and starch production, and biogas power generation, the Company extends its business to cover high-value agricultural products with potential to sell domestically and internationally. In 2020, the Company started organic agribusiness with an expansion into organic coffee and organic rice market. The Company also carries out research and development for various agricultural products such as production of Total Mixed Ration (TMR) from its own napier grass to feed cattle.
01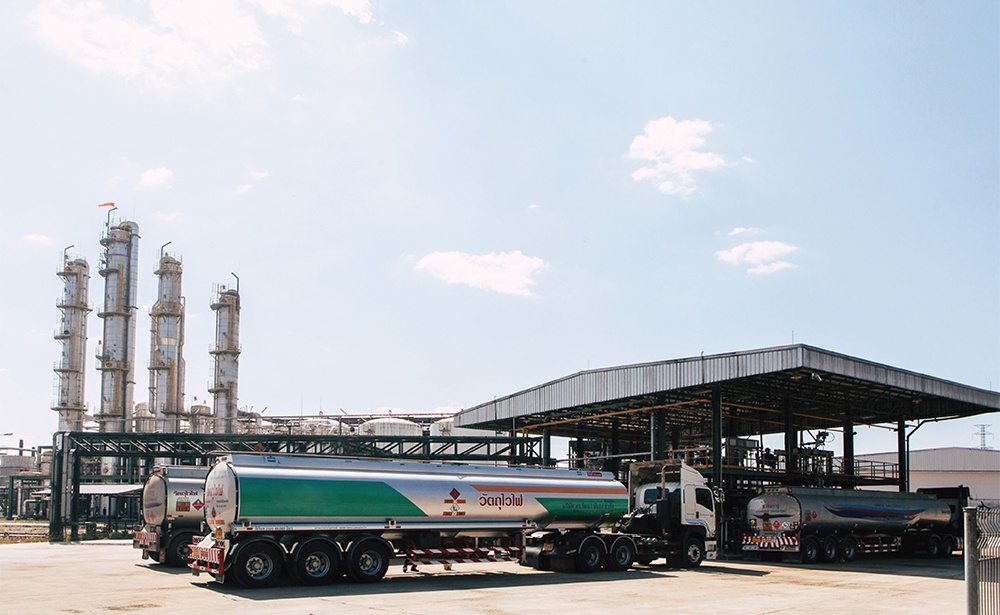 Ethanol Business
UBE is Thailand's leading fuel-grade ethanol manufacturer with a capacity of 400,000 liters per day, equivalent to an annual capacity of 146 million liters, which is considered the largest single production line among cassava-based ethanol producers. The Company's ethanol plant is located on 900 rais of land in Ubon Ratchathani province.
The Company manufactures and distributes 2 different grades of ethanol, which are fuel grade and industrial grade. Our industrial-grade ethanol is also sold as hand sanitizer under the brand "UBON BIO" and "KLAR".
02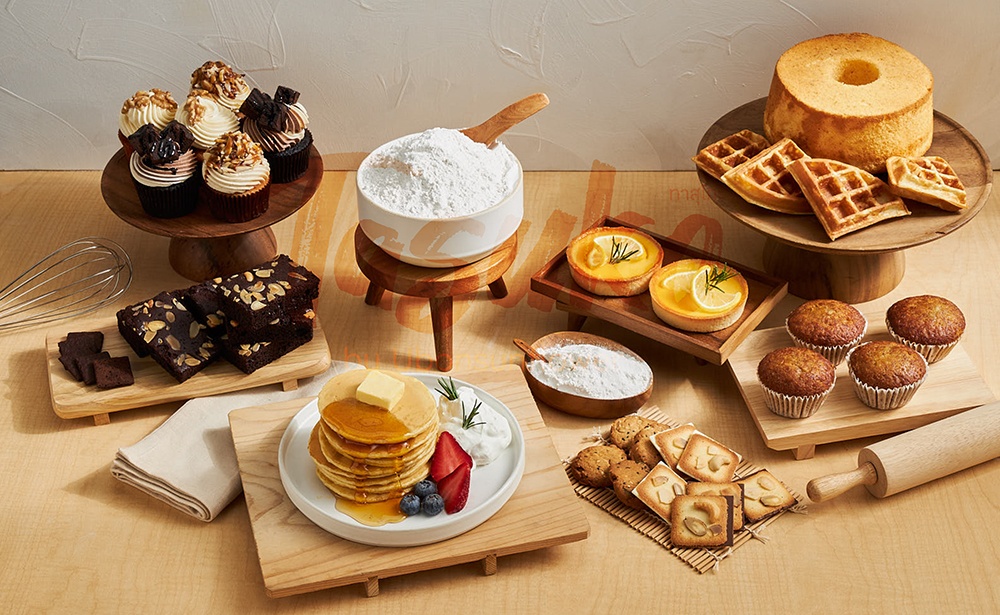 Starch and Flour Business
The Company manufactures and distributes both food grade and industrial grade tapioca Starch under the brand "Ubon Sunflower". The Company operates tapioca Starch plant with a capacity of 700 tons per day, equivalent to an annual capacity of 255,500 tons. The tapioca Starch plant is located in the same area as the ethanol plant in Ubon Ratchathani province. The Company sells its products mainly to international markets such as China and the United States, to the clients who use the products mainly in food industry. The Company emphasizes on producing high quality products and those that meet its production standard. In term of quality assurance, the Company's products receive international-standard certificates from various institutions equivalent to other well-known manufacturers.
The Company is a leading manufacturer and distributor of tapioca Starch and cassava flour, in both native and organic forms, to meet the needs of global customers. The Company's organic starch is a premium-graded product made from organic cassava roots which are chemical-free. Organic starch has gained rising popularity as consumers around the world are trending toward healthy foods and clean labels, which are the key drivers of the Company's organic starch sale. The Company is one of a few manufacturers in the world that received international organic standards and certifications. The Company, therefore, can export its organic starch worldwide especially to the United States and the European countries, which are the world's largest organic food markets with high potential growth. As a consequence, the Company is recognized as the world's leading manufacturer and distributor of organic starch with more than 20,000 tons of export volume per year.
03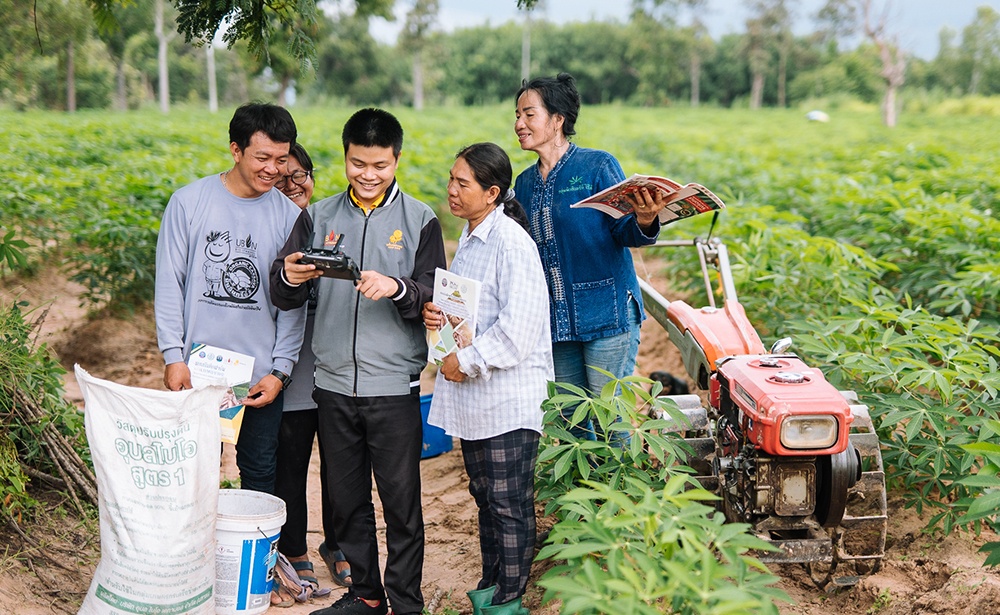 Organic Business
Based on its experience and expertise in planting organic cassava with global organic standards, the Company foresees an opportunity to expand to other organic agricultural products to cater growing demand for organic foods in both domestic and international markets. In 2020, the Company has started its new businesses to produce organic coffee and organic rice, the high value products, aiming to create higher profit margin. The Company will utilize its locational advantage in Ubon Ratchathani province which is the country's key area for planting Hom Mali Rice and adjacent to Laos, which has areas suitable for coffee plantation. The Company has already conducted the land survey and motivated local farmers to join the Company's planting program. Such farming areas require organic certifications from the relevant authorities prior to plantation under contract farming program. The Company expects to sell all such organic products in 2023 onwards.