Sustainability development of UBE Group
Implementing a sustainable business strategy is an integration of sustainability into the business that has a direct impact on both short and long-term business operations. The global economy is volatile, societies are ageing and lifestyles are changing rapidly. It is a risk factor that affects business operations.
The ability to adapt in order to operate sustainably is an essential part of a company's business plan. Together with sustainability management, it is part of the roles and responsibilities of companies operating in the energy and food industries, which are based on agricultural raw materials. There is a process for delivering product value to domestic and international consumers. Taking into account economic, social and environmental stakeholders, the company is creating work processes based on innovation that promote sustainability from upstream to downstream. And developing shared values for potential beyond capabilities under the concept of UBEYOND, which is a more profitable and more balanced business, based on social responsibility and a transparent and accountable working environment.
UBE believes that giving importance to stakeholders in the form of sustainable value creation will encourage all parties to achieve good goals at the same time.
Ubon Bio Ethanol Public Company Limited and its subsidiaries (the "Company") are always aware that business activities have both positive and negative impacts. Therefore, a risk management strategy has been prepared together with proactive and reactive preventive measures that not only provide products that lead to economic results. We are committed to sustainable business management based on the concept of balancing 3 factors: "Profit" by growing the business profitably, "Planet" by protecting the environment, and "People" by supporting the people around the business and in the organization through good corporate governance. In particular, it gives importance to the company's stakeholders, and the guidelines have been designed to be linked to the United Nations Sustainable Development Goals (UN SDGs), with a focus on creating shared value (CSV) in order to support all sectors in achieving mutually beneficial goals by balancing the above factors, UBE has linked relationships to deliver value to stakeholders as follows: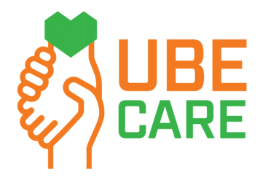 Managing economic values and complementary environments (Profit – Planet)

The company focuses on efficient business processes and generates the highest return by conducting its business in accordance with the principles of good corporate governance, transparency and consideration for all stakeholders, and by developing strategies and innovations that do not harm the environment and take into account the efficient use of natural resources for maximum benefit, as required by law and international standards.
Creating a good community and environment (People-Planet)

The company has put into practice the concept of creating shared value between sectors and society, so that business, communities and society can grow together and aim to improve the quality of life of communities and society, including participating in and promoting the conservation of natural resources and the environment, the ecosystem.
Encouraging employees and farmers to move forward with UBE (Profit-People)

The company attaches great importance to the responsibility of its employees, who are the main driving force behind the company's growth, both in terms of development potential and respect for human rights in accordance with international principles, compliance with labor protection laws, safety, occupational health and environmental protection in accordance with various standards, and focus on creating shared value through support and knowledge transfer to enable communities to access knowledge on organic farming and various innovations, to create knowledge and improve the quality of life in agriculture for sustainable growth.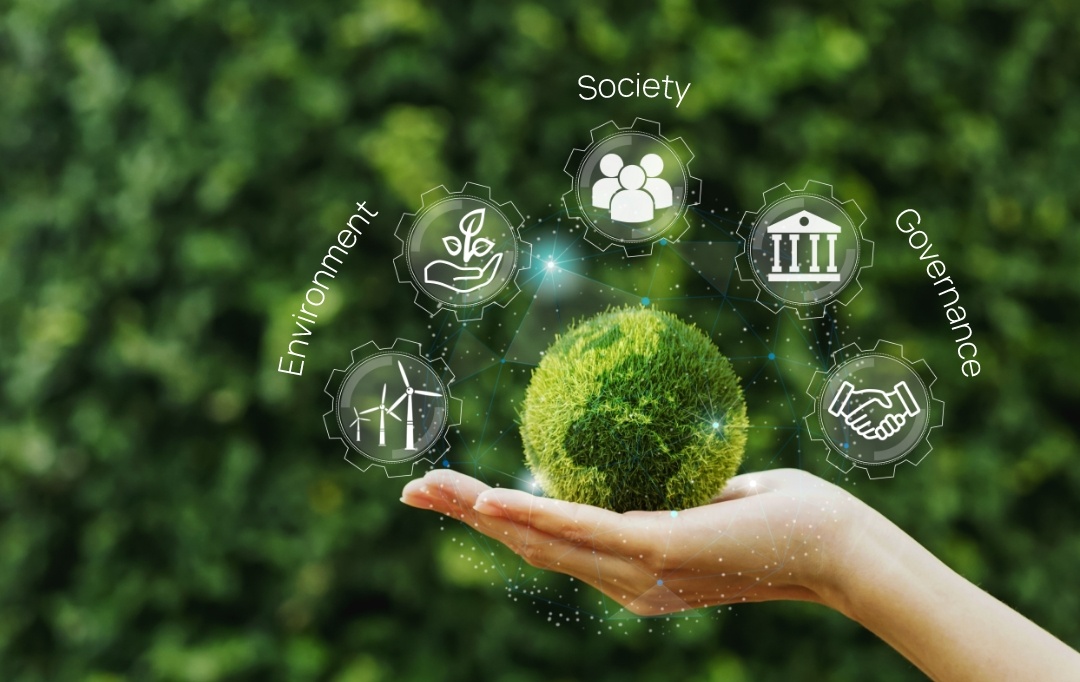 The implementation of this Sustainable Development Policy has established metrics that can be used to monitor and evaluate the environmental, social and governance (ESG) performance of the Company's operations and all of its subsidiaries. This is important information that reflects the company's role and responsibility to its stakeholders and the continuous and sustainable development of the organization, in which the company is confident that these policies are fully considered and implemented by employees and managers at all levels of the company and its subsidiaries.
Sustainable Development Strategy of UBE Group
In 2022, the company expanded its concept from the 3P Balance Principle by adding more care to 5 Cares, operated under the project called "UBE CARE", which is the care of business operations to complete economic, social and environmental dimensions. Balance and stewardship are the primary means to deliver valuable products to both internal and external stakeholders. With a commitment to improve the quality of life by creating positive impacts arising from business operations for mutual benefit.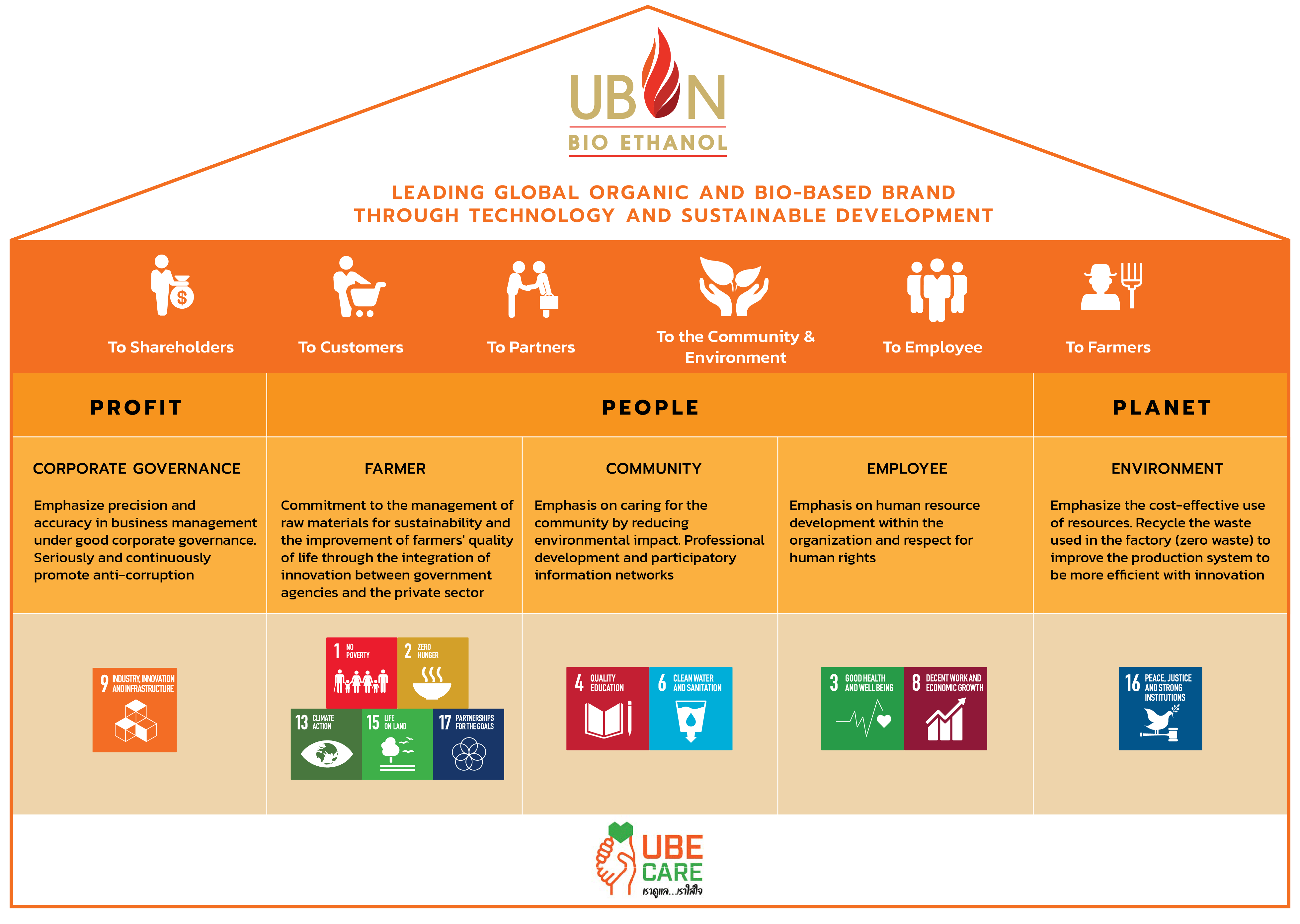 Supporting the United Nations Sustainable Development Goals
UBE and its subsidiaries integrate the United Nations Sustainable Development Goals (SDGs) into their business sustainability strategy to ensure that business operations are in line with international standards. Combining sustainability strategies with a strong operational foundation formulate UBE's sustainability strategy by developing farmers to have sustainable raw material management along with stable income for farmers (Sustainability Sourcing Material), community Development (Community Wellness) for coexistence with the communities surrounding the factory by disclosing environmental quality management information and opinion surveys, along with joint development activities together, including building a community network to provide recommendations covering all dimensions.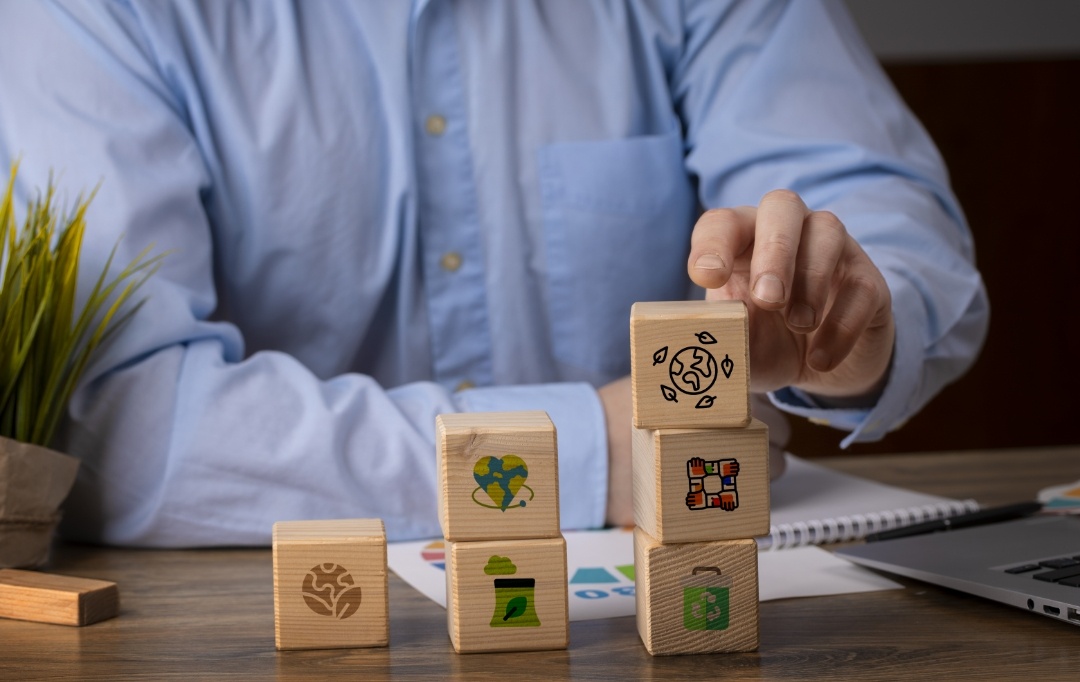 Paying attention to the environment and renewable energy for the most efficient use of resources, moving toward the ZERO WASTE project, and bringing innovation to increase production efficiency that is environmentally friendly and reduces energy consumption.
For the company to identify the key issues relevant to its operations in order to maximize positive impacts and effectively reduce negative impacts. UBE has integrated sustainability goals as part of its operational business. It starts with the process of considering how to replicate the Sustainable Development Goals by considering the business impact, setting targets and metrics. Analyze operations across the business chain, leading to value chain analysis and linking materiality to the Sustainable Development Goals (SDGs) by emphasizing the 3P concept: Profit, People and Planet, to support sustainability goals as effectively as possible. In addition to activities within the Group, UBE believes that building a sustainability network is a matter of both government organizations and social sectors in the area, continue to work together will have a more positive impact on sustainability.